Always well lit and attended during all hours of operation for your convenience and safety,
The Laundry Basket
offers a variety of high-capacity, environmentally friendly Dexter machines to suit your needs.
Machines can be operated by coin, credit card, or The Laundry Basket loyalty card to make payment convenient.
Located next to Cheba Hut off Elizabeth & Taft Hill
Phone: (970) 484-4980
Hours: 8AM – 9PM (Last wash in by 8PM)
Fulfill all your laundry needs with The Laundry Basket's professional wash, dry and fold service. Ideal for large families, tightly scheduled professionals or anyone with items too big to fit into their own machine, drop-off service takes less than five minutes in the laundry.
Spend ten minutes dropping off and picking up your wash, and save hours of doing it yourself. Our wash/dry/fold services are as convenient as they are affordable:
Starting at $1.75/pound (ten pound minimum)
Count on the reliability of The Laundry Basket's pick-up and drop-off commercial laundry service. We specialize in providing physicians, dentists, massage therapists, physical therapists and other businesses with scheduled, high-quality laundry services.
We have the capacity to serve virtually any commercial laundry need. Contact us for details about scheduling, pricing and specialized services.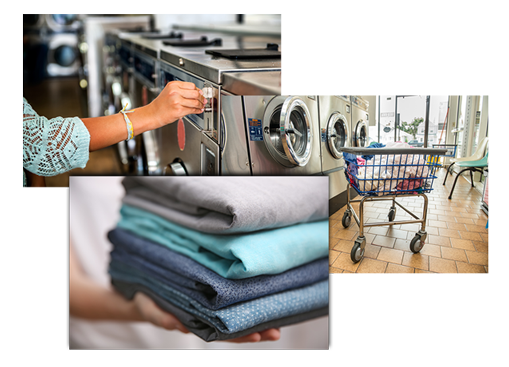 Thank you for contacting The Laundry Basket, the largest and best laundry facilities in Fort Collins and Loveland.

Phone
FORT COLLINS: (970) 484-4980
LOVELAND: (970) 966-7342
FORT COLLINS
925 S. Taft Hill Road, Fort Collins, 80521
LOVELAND
281 E 29th St, Loveland, CO 80538
Open Hours
8am – 9pm (Last wash in by 8pm)
Fill out the following form and someone from The Laundry Basket will get back to you as soon as possible.